Sketchfab Boosts Augmented Reality with Teams Launch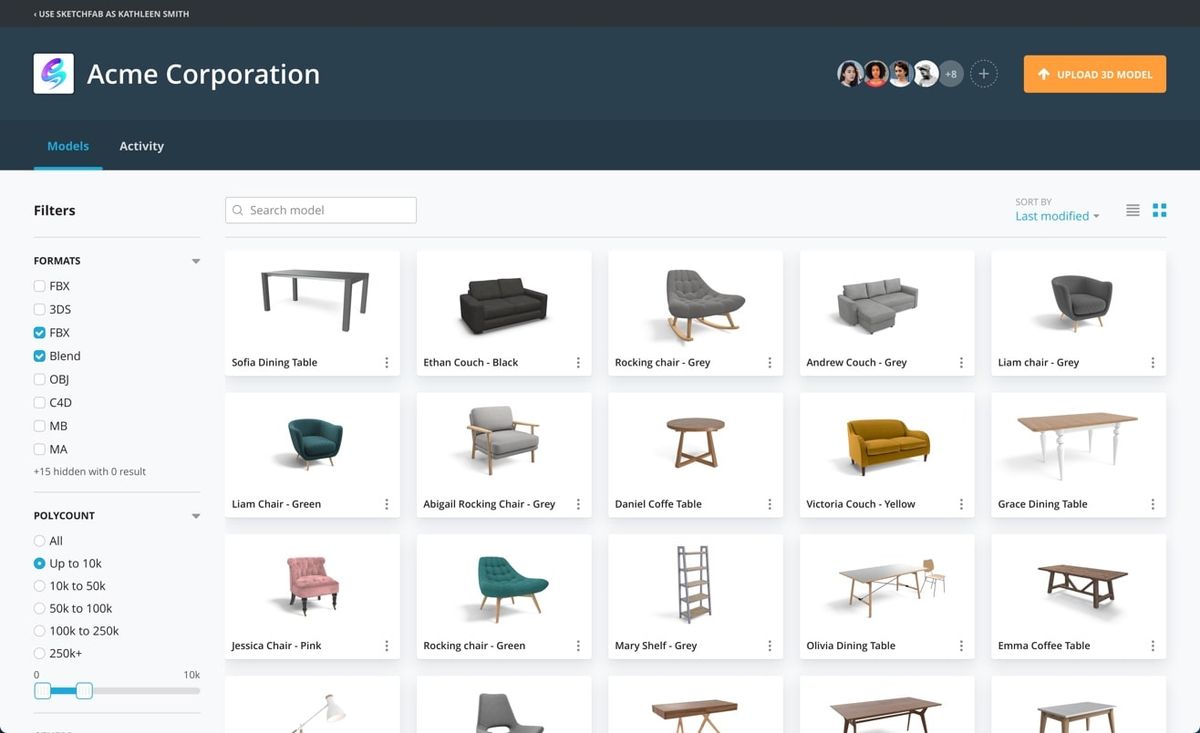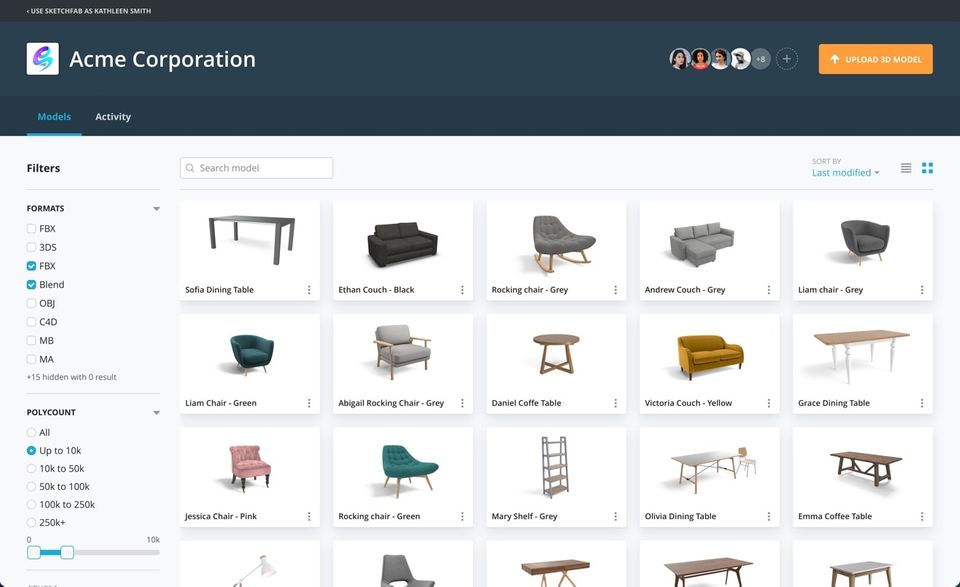 Sketchfab makes it easy to publish 3D content on the web. Now, the company has launched Sketchfab Teams to help groups work together to create and distribute that content. The result is an accessible platform that boosts the ability to create augmented reality (AR) experiences.
The company recently announced support for app-free augmented reality. And Sketchfab CEO Alban Denoyel tells me that they will soon extend to WebXR: "We are about to update our stack from WebVR to WebXR, and it will be one of the most seamless ways to publish experiences to WebXR, without the need for game dev knowledge or code."
Invision for a World of 3D
Think of Sketchfab Teams as Invision for the world of 3D.
Combine it with what Sketchfab says is "the largest platform for immersive and interactive 3D".
And now we can move 3D content creation out of the world of complex development pipelines into something more accessible.
In an interview with Shodu, Sketchfab CEO Alban Denoyel tells us that "Sketchfab for teams helps remove barriers to AR creation by helping every stakeholder to be part of the creation process. It makes the creation tools accessible to any team member, not only 3D artists and developers. Anyone can review an experience before it goes live, add 3D comments, make tweaks in real time, because at any given time, what you see is what you get."
"It makes the creation tools accessible to any team member, not only 3D artists and developers."

– Alban Denoyel, CEO, Sketchfab, in an interview with Shodu
De-Mystifying AR Content Creation
Creating even simple augmented reality content can be daunting. There's all that talk of polygons and 3D development software. Making your way around Blender if all you've ever used is Powerpoint is a huge hill to climb.
And so the process for creating assets for AR can be cumbersome. Maybe all you want to do is give your customers a way to see your products in 3D on your company's website. And yet the process of getting sign-offs from the marketing, sales and management team turns what could be a simple task into a multi-step process.
Sketchfab for Teams promises to help change that. The company already hosts millions of creators who have published millions of models. Now, those creators can work together in a 'private space' and loop in the marketing guy down the hall.
Sketchfab for Teams won't just make internal workflows easier, I think it will also help to demystify 3D content creation. And as a result, it might make adopting AR easier.
How Small Teams Will Create and Collaborate
Students can post 3D models for their teachers to review and comment on. A group of teachers working at a distance can collaborate on a model of, say, Ancient Rome. They can annotate the model, make changes, and everything will be seen in real-time.
The company says that "Sketchfab for Teams gives an increasingly distributed workforce the necessary tools to manage, review, and distribute 3D assets. This new platform harnesses the full power of Sketchfab—easy upload, fast processing, state of the art rendering, robust conversion—for use in collaborative workflows both privately and publicly."
The Sketchfab viewer then provides a lightweight, powerful 'widget' that you can embed on any web page.
Sketchfab For Teams Will Boost WebXR
One of the simplest ways to create AR and distribute it widely is WebXR. This is a capability built into web browsers that allows you to click an icon in order to launch the camera on your phone and to then place a 3D model in the world around you.
Google, for example, recently announced WebXR as part of Search. Click a "View in 3D" button (or similar) and it launches a WebXR screen that lets you view the model in your living room.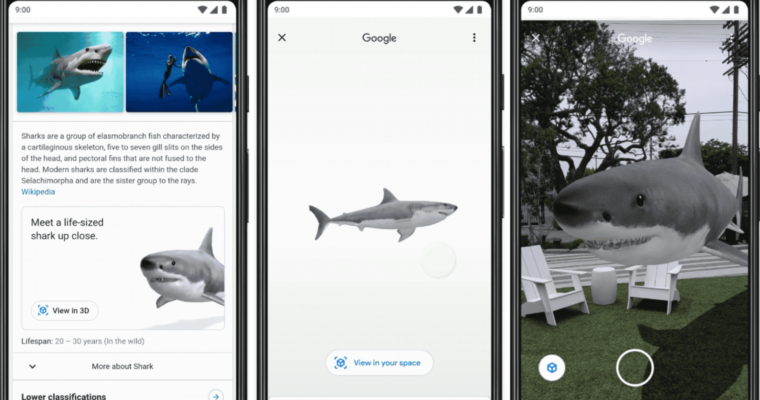 Now imagine doing the same for your online store where you can let people preview your products right in their home or office. All without needing an app.
But first you need to create that 3D model. Which is where Sketchfab for Teams comes in.
Denoyel says that the platform will help make this type of content production seamless for WebXR.
"Sketchfab for teams will accelerate WebXR in a number of ways. Sketchfab is integrated with most 3D creations tools, making it easy to publish from there to WebXR. We are also the easiest way to preview a 3D asset or 3D scene in VR or AR. Without Sketchfab, you'd typically need either a game engine – and then create a build for each platform, and send this build – or code knowledge. With Sketchfab, you just post your asset, and anyone can view it in VR or AR on any platform, straight from a url, on any device. Sketchfab for teams take those core features one step further, allowing you to review your team's content, and do all this collaboratively."
One more barrier removed for the accessible creation of AR experiences, available anywhere. And backed by a massive community of creators who are already helping to create our 3D futures.